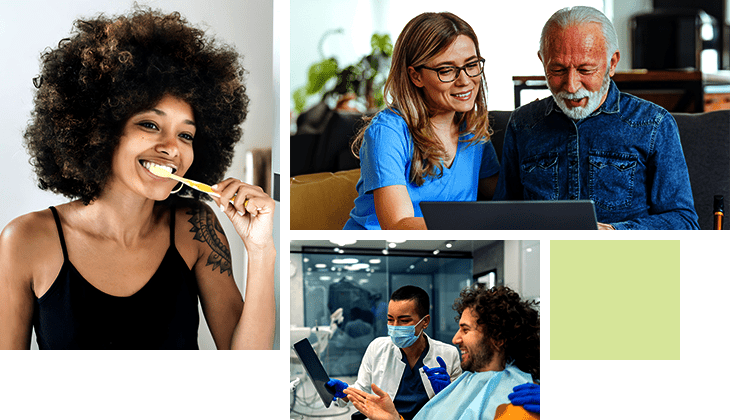 Regence dental plans offer rich benefits, access to a large network of dentists nationwide, affordable coinsurance on basic and major services and no out-of-pocket expenses for in-network preventive services. 
With a Regence ExpressionsSM plan, your employees enjoy comprehensive coverage with limited out-of-pocket costs. Regence Expressions RewardsSM offers rewards for proactive dental care—when services don't exceed the annual maximum benefit, an additional benefit of $250 may be rewarded the following year. 
Voluntary (for groups of 101+)
Plans allow you to offer your employees access to comprehensive dental benefits at little to no cost to your business.
Dual Option (for groups of 101+)
Provides your employees with multiple options—they can choose a plan that best fits their needs and budget. We'll work with you to customize the offerings.
Stand-alone (for groups of 10+)
Allows you to choose a dental plan independent of a medical plan.