Overcoming the anxiety of going to the dentist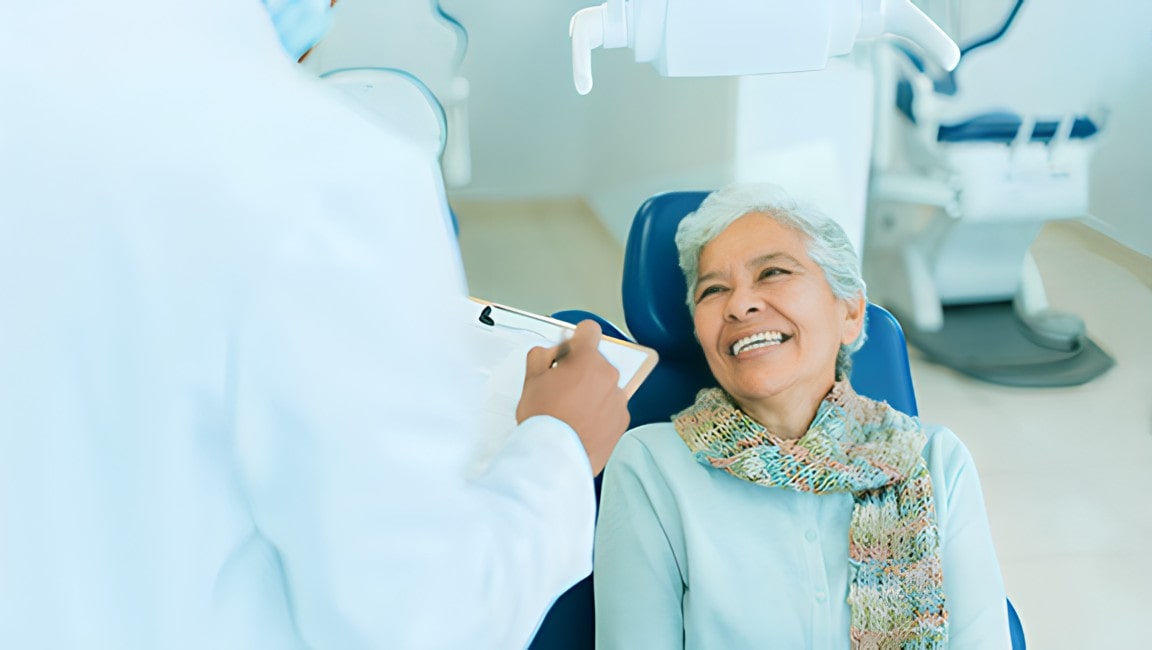 If you get anxious at the thought of going to the dentist, it's OK—the fear of going to doctors or dentists is fairly common. The good news is that most visits to the dentist involve routine exams and cleanings that will help prevent more complicated services and treatments in the future.
Reasons for dental anxiety
Pain – You may have heard about a bad experience from a friend or family member. They may describe events that happened years ago before modern techniques and technologies were developed. Or maybe some clear communication between the patient and a dentist could have prevented an uncomfortable situation. If you personally had a bad experience, talk openly with your dentist about it. Sometimes pain is unavoidable, but modern dentistry offers many ways for your dentist to reduce pain.
Needles – Needles make a lot of people nervous. If they make you uncomfortable, your dentist can apply a topical anesthetic that will numb the area to be injected to reduce your discomfort.
Side effects from anesthesia – Anesthesia can sometimes lead to numbness over a large area, making you feel as though your lip, tongue or cheek are fat or swollen. This sensation lasts only a few hours. The numbness eliminates pain and is especially helpful when your dentist needs to treat your teeth.
Helplessness – It may be overwhelming to be in a chair with your mouth open with strangers standing around you, especially if you haven't seen a dentist in a while. Regular visits to your dentist should eventually make you feel more comfortable.
Personal space – If you're introverted or just don't like having others in your personal space, you may feel anxious about a hygienist or dentist being close to you. Let them know that you're anxious about it and they'll work toward helping you feel more comfortable and less nervous.
Embarrassment – If you haven't been to the dentist regularly, you may be embarrassed by the condition of your teeth or odor in your mouth. Or, you may have a strong gag reflex. Don't worry. Your dentist and staff see many other patients who feel the same way. They'll be glad to help you improve your dental health, so congratulate yourself for taking this step.
Dental phobia
When anxiety crosses the line into dental phobia, some people avoid dentists for years and don't get help until they develop serious conditions in their mouth. This can have a big impact on the health of their whole body. Anxiety becomes a phobia when patients feel like they can't breathe, feel physically ill, have trouble sleeping the night before an appointment or they have a panic attack in the waiting room. If you have a dental phobia, talk to your dentist or health care provider. They can help you find ways to address your phobia, including sedating you during your dental visit.
5 ways to manage your anxiety at the dentist
Take a friend or family member with you to the appointment.
If you're seeing a new dentist, make an appointment before your exam or procedure to meet and talk with the dentist and see the office.
If you're looking for a dentist, ask family and friends for recommendations. Their firsthand information about positive experiences will help you feel more comfortable.
Some people like to know exactly what a dentist or hygienist will do during a procedure. Others prefer not to know anything. If you want to know everything, read or watch videos about the planned procedure. Ask your dentist to explain every step in advance.
Tell your dentist your concerns. He or she can arrange a signal you can use to get them to stop if you're feeling overwhelmed. Just knowing that you have this option may be enough to help you overcome your fears.
The key to addressing these concerns is open communication with your dentist, who wants you to be comfortable so you can get the best dental care.
Improving the appearance of your smile and your dental health will ensure that your discomfort was well worth the time and effort. And once you commit to regular visits to the dentist, you'll hopefully be less anxious or better able to cope with your phobia.