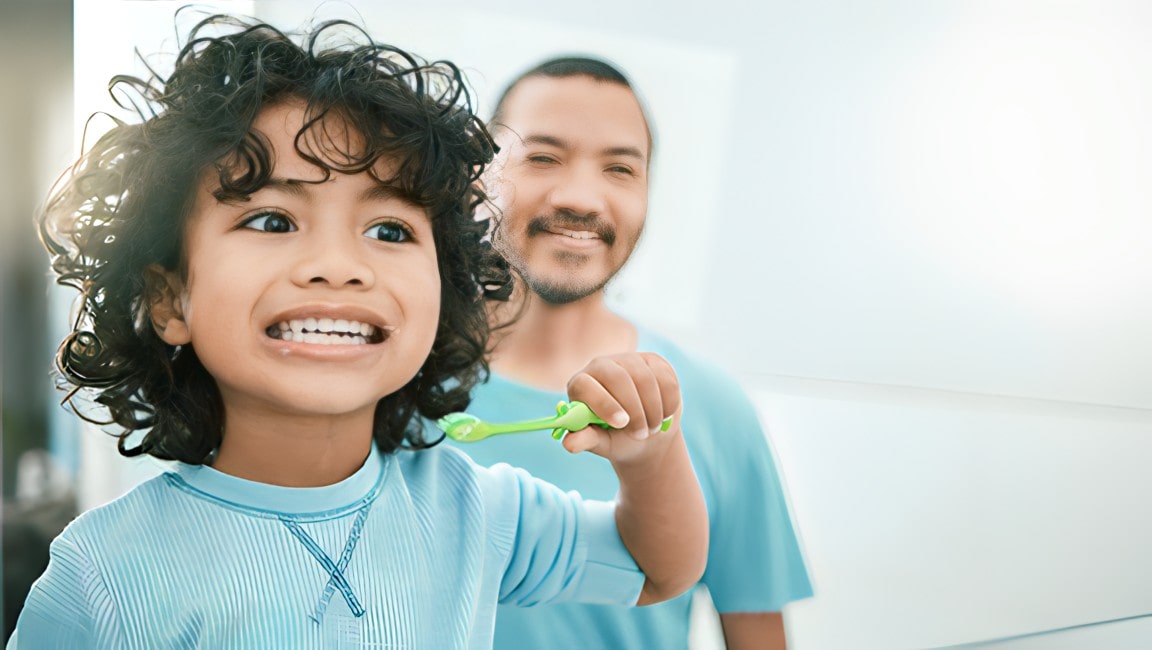 Did you know tooth decay can occur as soon as your child's tooth appears? Helping kids maintain good dental health is incredibly important to their developmental growth. According to the Centers for Disease Control and Prevention (CDC), cavities that go untreated in young children can lead to problems with eating, speaking, playing and learning. And children who have poor oral health tend to miss more school and receive lower grades than children who don't.
Brushing and flossing regularly to maintain good oral hygiene will teach good habits and improve health throughout your child's lifetime. The American Academy of Pediatric Dentistry recommends that your child should visit the dentist for a checkup within six months of the eruption of the first tooth or by their first birthday.
Here are some tips for ensuring good dental health as your kids grow:
Babies
Parents should begin brushing baby teeth as soon as they start to pop through the gums.
Babies should have their first dental appointment by their first birthday.
Preschoolers
Preschoolers typically start to want to brush by themselves, but they still need help to ensure they're brushing correctly.
Teaching proper brushing techniques is good prep for the elementary years when they will start brushing on their own.
Getting kids excited about brushing isn't always easy, but letting them pick their toothbrush and a fun toothpaste can help.
Elementary
At this age, kids often have busy schedules that can lead to poor dental hygiene due to rushing through brushings or failing to brush.
Use a soft-bristled brush with a fluoride toothpaste twice daily and floss once daily.
Limit sugary drinks and foods and encourage your child to drink water to increase saliva production, which helps protect against cavities and decay. Hard snacks like carrots and apples also help to clean teeth.
Teens
For teenagers, even busier schedules can be problematic for dental health. Buy a few disposable or travel toothbrushes and tubes of toothpaste to stash in backpacks and vehicles.
Highlight the importance of a clean smile and fresh breath for a positive self-image.
It's never too early to begin a lifetime of good dental health.